Live music at "The Loft - A very Musical evening"
Fri 30 Aug 2019 at 20:00 to 23:00
Lychpit Community Hall, Great Binfields Rd, Basingstoke
England
---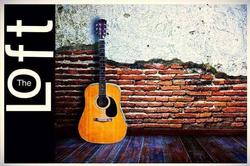 Do you fancy some music to end your week?
Join Bob and Jane from 8.00pm at "The Loft" at Lychpit Community Hall, a beautiful performance platform for local talent. Last Friday of every month. Entry is only £3 on the door for non-performers. Look for the Basingstoke Friends table sign ...
Bring your own drinks either with you ... or buy them from Tesco next door on the way in.
The music is great and it's a superb way of winding down with a drink at the end of the week.
| | |
| --- | --- |
| ORGANISER: | Bob Clifford (Chairman@basingstokefriends.org.uk) |
| COST: | £3 on the door |
| MEETING: | Look for the table sign |